ABCO is staffed with the best operators in the field. We pride ourselves on taking care of our equipment and our customers. You won't find that winning combination just anywhere!
"At ABCO, our professional operators are our greatest asset!"


– Aaron McCreary, Founder and CEO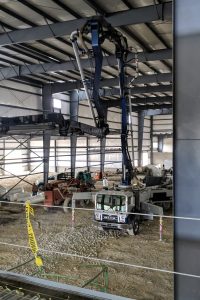 CJ
CJ is our primary 46 meter boom pump operator, wielding a 2021 Schwing 4 stage roll n' fold. Though that is his main machine, he has extensive experience and the ability to operate any of the equipment we offer to our customers. CJ spends his off time staying active and never misses a chance to hit the slopes on his snowboard. Always willing to go the extra mile with our customers or with helping an ABCO family member in the shop, he is an asset to our business.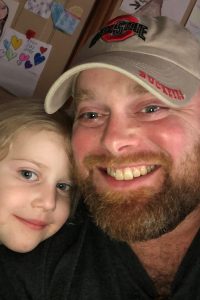 Whit - A.K.A. "Launchpad"
Whit is our primary conveyor operator and has been for nearly 4 years. We currently offer a 2018 Putzmeister Telebelt TB110 for our customers. Regarding conveying thousands of yards of concrete and tons of aggregate through the belt each year, he says, "It's my goal and the best part of my job to assist my customers. It's very satisfying making a smooth job happen when things may not be perfect and there are challenges to overcome." A husband and father of five, he spends his off hours with his immediate family and working around the house.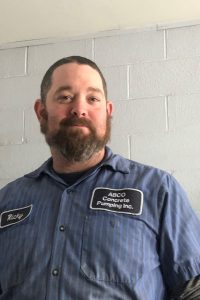 Rick :A.K.A."Ricky Bobby"
Rick is one of our fantastic line pump operators. His primary truck is our Dodge Ram 5500 mounted VSP 70. A husband and father of 3, he spends his off playing with his little ones and hunting during the season. A quote from Rick regarding being on time and efficient on the job, "If you ain't first, you're last!". Rick makes the conversation light and fun, even when things are rough. We appreciate having him in our family.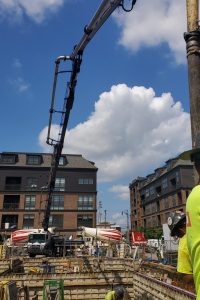 Jason
Jay is one of our top notch 40 meter boom pump operators. He's also trained on our conveyor and Line Dragons. As well as being a smooth operator he's also our shop mechanic, keeping our equipment in tip-top shape. A husband, father, operator and mechanic keeps him very busy, but, he still finds time to help his ABCO family and friends whenever they need. We couldn't ask for a more well versed operating technician to take care of our trucks as well as our customers and we value him highly.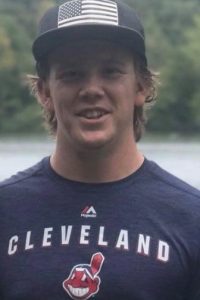 Austin - A.K.A. "Awesome"
Austin is another of our great guys. Most of his experience is with line pumping, however, he has taken the next step and learned the boom! As our newest boom pump operator, we're all excited to see just how 'AWESOME' he will be. A champion martial artist, he also enjoys motocross and fishing when he's not taking care of his customers with great attention to the task at hand. Dirt bike riding, fish spearing, concrete slinging ninja? Got one. Thanks for being part of our family, Austin.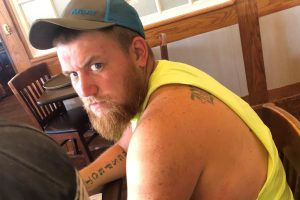 Rylynd - A.K.A. "Rain man"
Rylynd operates a 32 meter z boom pump and also serves as our lead line pump operator. A master of long system and shot-crete pours, if it's a complex, difficult set up, Ry's your guy. A husband and father of 4, Rylynd is a hobbyist mechanic and enjoys camping and boating whenever he has the chance. Can't imagine the ABCO fam without Rylynd.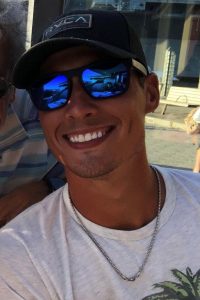 Thomas - A.K.A. "mr. t"
Thomas takes care of our customers with his 38 meter 5 stage boom pump. Years of line pump and boom pump operating have made Thomas an excellent operator. When he's not perfecting his craft, he's riding his motorcycle or Jeepin' around. You can't spell ABCO Concrete Pumping without the T and we wouldn't be the same family without ours. "I pity da foo that don't pick ABCO!"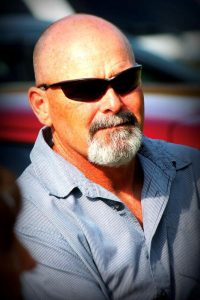 Dennis - A.K.A. "Grandpa"
Dennis keeps everyone at the ABCO family in line. He is currently assigned to our Schwing S32X, but has over 25 years of experience with every kind of pump and conveyor. If we have any question about how a machine should be or has been repaired in the past, he's our guy. Cool headed under pressure, our customers look forward to his presence on the job. A husband and father, Dennis is well traveled when he has time and an artisan woodworker in his off hours.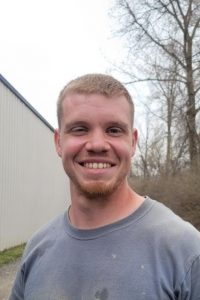 Dakota - A.K.A."Cooter"
Dakota has learned to be an excellent line pump operator. A fitness enthusiast, Dakota spends his free time hitting the gym, outdoor activities, working on his home and spending time with his wife and four legged daughter. We're very happy to have him join our business.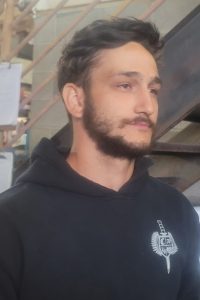 Tyler - A.K.A. "GHillie"
Tyler is new to our crew. A husband and father, he brings to the table his family man attitude, discipline of being a U.S. Marine and his judicious quick thinking as a former police officer. He enjoys motocross, spending time with the fam and brings a driving work ethic with him. We look forward to his stories of growth as a line pump operator.